Receive FREE 4 Pack of Pre-Filters On Your ONLINE Order

1-800-626-0664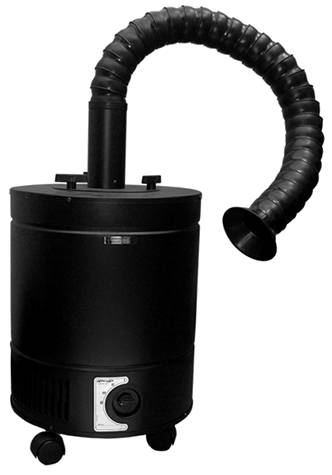 Salon Pro 5 Plus: $1,329.98 USD
Add UV Germicidal Light for Advanced Cleaning : Add $200.00 USD
Nail Salons Chemical removal Source Capture
Engineered specifically for nail salons, the Salon Pro 5 Plus is a source capture air-purifying unit designed to capture chemicals, odors and particles associated with manicures and pedicures, before they become airborne.
The Salon Pro 5 Plus is also equipped with a deep-bed activated carbon filter to provide nail salon patrons and employees with clean, safe indoor air.


© 1996-2016 Produits D'Air Espitech, SENC ( Espitech Air Products) All Rights Reserved. All pages and their content are provided as information only. Use of this online service is subject to the disclaimer and the terms and conditions.