Receive FREE 4 Pack of Pre-Filters On Your ONLINE Order

1-800-626-0664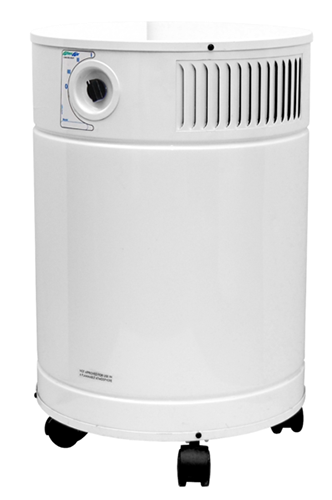 AirMedic Pro 6 MG Exec: $799.98 USD
AirMedic Pro 6 MG Vocarb: $899.98 USD
Add UV Germicidal Light for Advanced Cleaning : Add $200.00 USD
Air Purifier Multiple Use All in One Unit
AirMedic Pro 6 MG is the top of the line general purpose air purifier.
This unit treats all the various types of pollutants which contribute to poor indoor air quality. It features an activated carbon filter to adsorb chemicals, gases and odors and a medical-grade HEPA filter to remove 99.97% of all airborne particles 0.3 microns in size.
With features and options including a vocarb-blend carbon filter, this superbly strong and well built model can be customized (any air purifier we sell can be modified) to your exact specifications.


© 1996-2016 Produits D'Air Espitech, SENC ( Espitech Air Products) All Rights Reserved. All pages and their content are provided as information only. Use of this online service is subject to the disclaimer and the terms and conditions.