Receive FREE 4 Pack of Pre-Filters On Your ONLINE Order

1-800-626-0664
AirMedic Pro 4 Vocarb
AirMedic Pro 4 Vocarb: $699.98 USD
AirMedic Pro 4 Vocarb with UV: $899.98 USD
Add UV Germicidal Light for Advanced Cleaning
Air Purifier Designed to Treat Volatile Organic Compounds (VOC)
Filters odors and other airborne pollutants in smaller spaces. Features a 2.5" Vocarb-blend activated carbon filter, which provides enhanced adsorption of smaller VOC's like formaldehyde and benzene.
Formaldehyde has become the most well known VOC and quite a household name, as it should be, since there are many items in your home that may give off this colorless gas with a strong smell. It can be found in many building materials such as plywood, particleboard, and glues. Formaldehyde can also be found in materials that most homes share such as various fabrics, drapes, and foam insulation.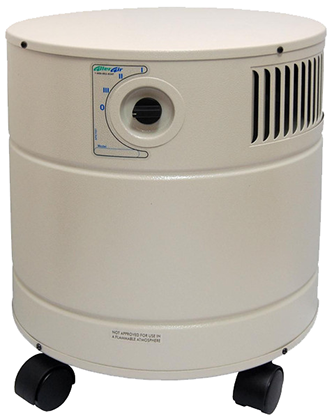 © 1996-2016 Produits D'Air Espitech, SENC ( Espitech Air Products) All Rights Reserved. All pages and their content are provided as information only. Use of this online service is subject to the disclaimer and the terms and conditions.